LR Health & Beauty Systems
Was founded in Ahlen (Westphalia) in 1985, is the most successful German direct sales company 's at Europe, where it has subsidiaries in 30 countries and is continually opening new markets in different countries. LR produces an extensive line of high quality products "Made in Germany" that people use daily as personal care and nutrition.
1. Business System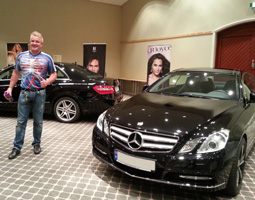 The " Marketing Plan" offers each offers each member LR member a compensation system regardless of age, gender, education or professional experience. According to the objectives achieved, the member will get monthly income plus attractive incentive trips, invitations to events, online training and the unique "car concept".
If you like to sell immediately, have a margin of 40% gain on the sale and extra bonuses on your own sales from 3% to 21%.

If you like the Network Marketing is great, because you can develop your team without geographic limits, you need only register as a new partners directly with the company, you can do in all countries where it has subsidiaries LR, so you can enjoy the passive income and create a very large volume for which you will receive bonuses up to 43.7%. You can build your business with full time flexibility, there is no risk and you can not lose anything in no time!
2. Car concept

To reward and motivate their partners LR has a very exclusive conpany car concept, from Volkswagen, Mercedes Benz and Porsche brands.
3.

Quality "Made in Germany
Controlled cultivation and manufacturing

Each year 23 million Aloe Vera leaves are harvested for LR. They
are exclusively grown in Mexico's highlands in order to ensure
the very best growing conditions. The cultivation is successfully
completed without the application of fertilisers, pesticides or
other chemicals!

Consistent Quality Controls

Nothing is more important to LR than quality and on this we can
always guarantee you. LR occupies one of the most modern
specialized laboratories for nutritional and dietary supplements
and in any one year over 32.000 single inspections are undertaken.
Additionally LR undertakes external quality checks from one of
the strictest testing institutes on the market for monitoring and
certification i.e. SGS INSTITUTE FRESENIUS, IASC
(International Aloe Science Council) and Institute Dermatest.

Science and research

Scientific research and development is the ground work for all
innovative products and concepts. In order to be a forerunner in
the field of new scientific and research developments, LR invests
a lot of time and money in this. In order to protect these research
findings, LR has submitted applications for many of the new
products and manufacturing processes for patent applications.

INSTITUTE FRESENIUS. Quality Seal

We from the SGS INSTITUTE FRESENIUS can declare with good
conscience the sustainable quality of the Aloe Vera Drinking Gels
from LR. We undertake ongoing and independent controls to
ensure this quality."*

Dr. Lars Lobbedey
Division Manager Health Food
SGS INSTITUTE FRESENIUS GmbH
4-

Innovative Products for health and wellness
The LR products enjoy an excellent reputation internationally. They represent the appreciatedworldwide quality seal: "Made in Germany". They are synonymous of innovation, quality and technological advancement; therefore constantly takes his entire product line, internal controls and external quality.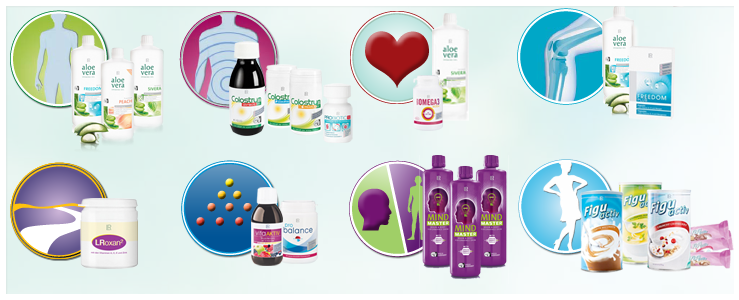 5.

High quality formation and excellent service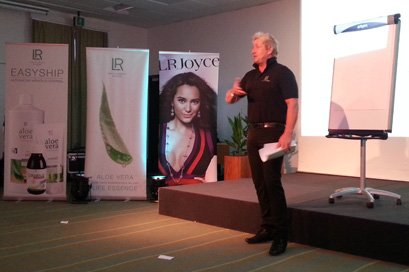 The online Academy that LR has developed in order to train the partners individually and professionally about the products and the marketing plan, is available 24 hours!
The Member is the most important person and their needs have the highest priority, so it is vital always provide the best service from receipt of orders to after-sales service that guides the partner to properly use the product, so as to resolve the doubts that can arise or direct procedures in case of failure or incident .